Blvd Hotel & Spa - Los Angeles
34.13829

,

-118.3651
Los Angeles

,

United States

|
175US$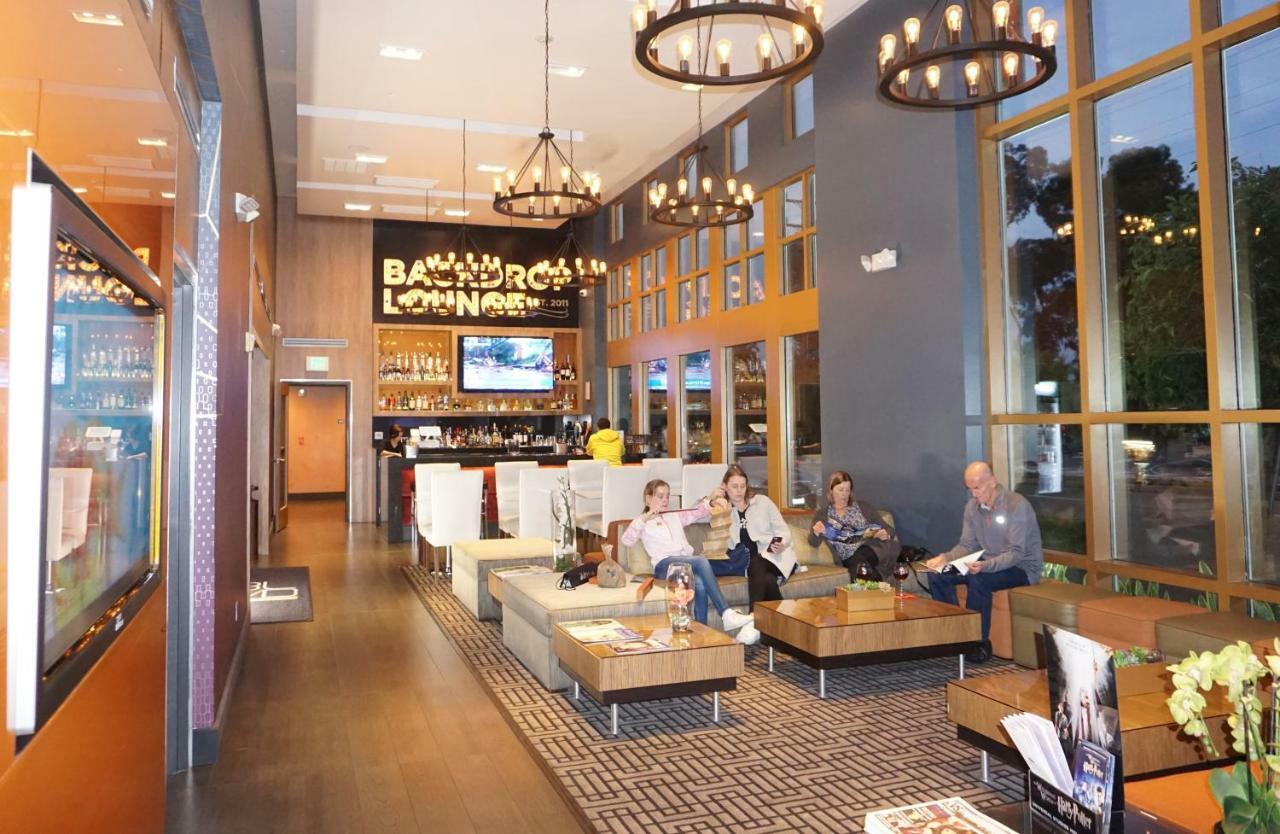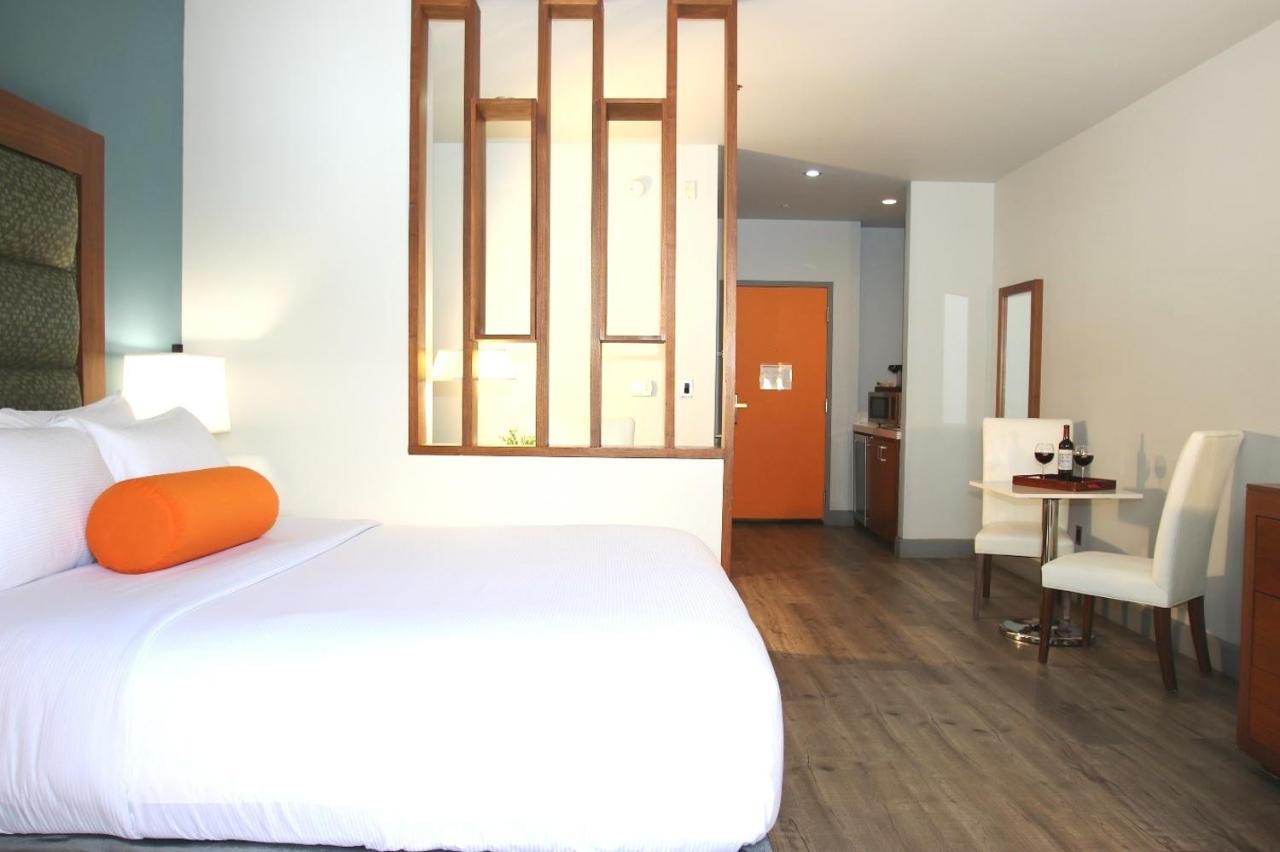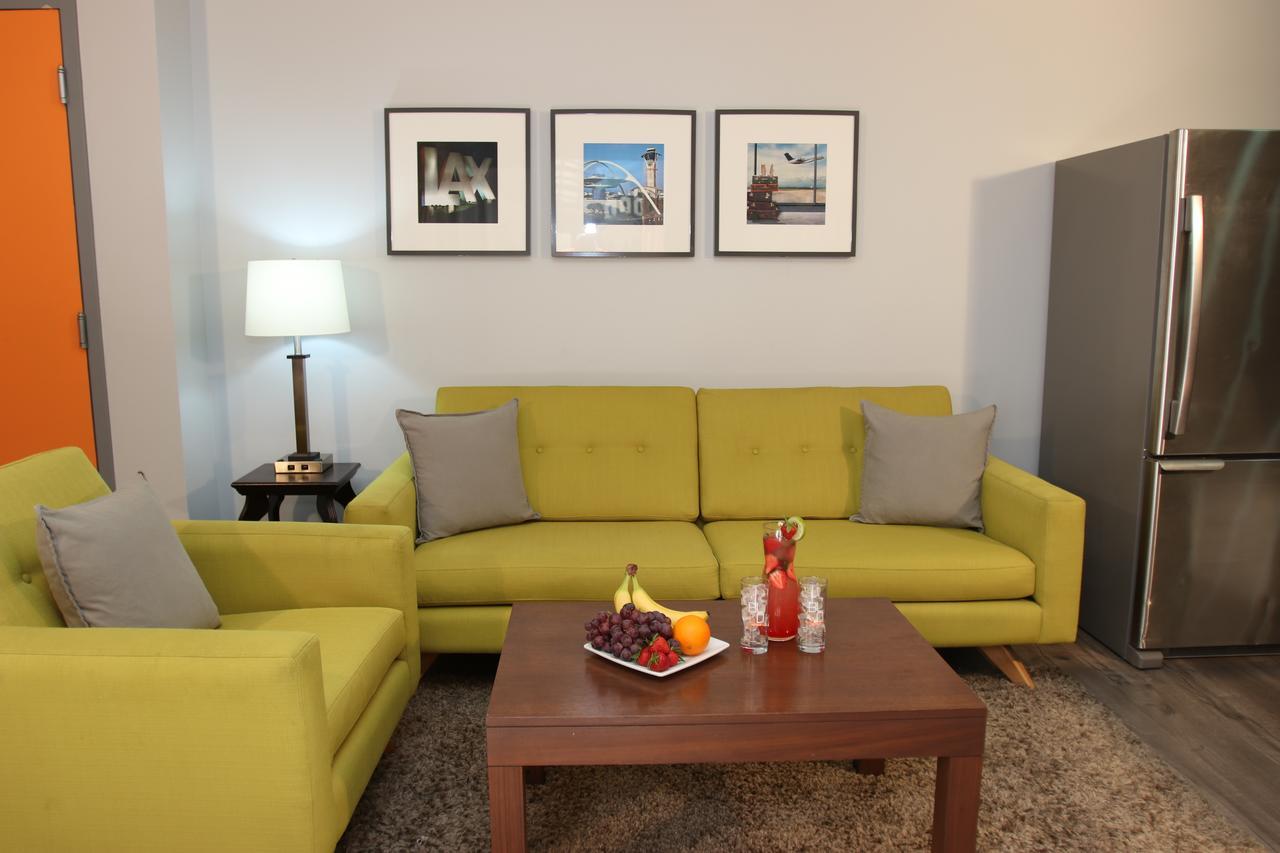 Address
10730 Ventura Blvd
,
Los Angeles
,
California
,
United States
,
91604
, California
Overview
Blvd Hotel & Spa Los Angeles is a lovely 4-star property set a 5-minute drive from the 18-screen Universal CityWalk Cinema and 15 minutes by car from Hollywood Walk of Fame. Located a few minutes' drive from the open-air theatre "Hollywood Bowl", the designer hotel offers views of the garden and heated swimming pool.
Location
This hotel boasts a convenient location in Los Angeles, not too far from Universal City/Studio City metro station. The live - performance auditorium "Dolby Theatre" is a popular education place to visit within a 10-minute drive of The Blvd Hotel &. Surrounded by a theme park, good restaurants and cafés, the boutique accommodation is near designer shops and a supermarket. The lovely Blvd Hotel & Spa is centrally situated opposite Baked Potato.
This smoke free hotel is a 15-minute walk from Universal City Shuttle bus stop and about 20 minutes' drive away from Wilshire / Western (LACMTA ) train station in Los Angeles.
Rooms
All well-appointed rooms at Blvd Hotel & are equipped with a flat-screen TV with satellite channels along with tea and coffee making equipment for self-catering. Some rooms are equipped with a private bathroom with a roll in shower.
Eat & Drink
The popular restaurant serves a variety of great dishes. The bakery K's Donut Emporium is 600 feet away.
Leisure & Business
The property offers a fitness center as well as spa center for guests to enjoy their stay. It has fitness classes and an indoor swimming pool on site. You can also benefit from a business center featuring a work desk and a photocopy machine.
Internet
Wireless internet is available in the entire hotel for free.
Guest Parking
Public parking is possible on site at USD 30 per day.
Number of rooms:   69.
Former name: The BLVD Hotel & Spa
Facilities
Most popular facilities
24-hour services
Late check-in/ -out
24-hour reception
24-hour security
Food/ Drinks
Bar/ Lounge area
Restaurant
Coffee/Tea in lobby
Welcome drink
Snack bar
Spa and relaxation
Jacuzzi
Spa & wellness center
General
Wi-Fi
Parking
Baggage storage
24-hour services
Food/ Drinks
Fitness/ Gym
Swimming pool
Spa and relaxation
Services
Housekeeping
Car rental
Dry cleaning
Tours/Ticket assistance
Wake up service
Welcome drink
Dining
Restaurant
Snack bar
Bar/ Lounge area
Coffee/Tea in lobby
Business
Business center
Fax/Photocopying
Spa & Leisure
Indoor swimming pool
Barbeque grills
Leisure/ TV room
Spa & wellness center
Jacuzzi
Room view
Sea view
City view
Mountain view
Landscape view
Room features
Air conditioning
Heating
Connecting rooms
Sitting area
Tea and coffee facilities
Ironing facilities
Media
Flat-screen TV
Telephone
AM/FM alarm clock
Good to know
Check-in
from 15:00-23:59
FREE
Check-out
until 11 am
FREE
Children & extra beds
There are no cribs provided in a room. 
Pets
Pets are not allowed.
Rooms and availability

Bed options:

Max:

4 persons

Bed options:

Max:

2 persons

Location
10730 Ventura Blvd
,
Los Angeles
,
California
,
United States
,
91604
, California
City landmarks
Nearby
Restaurants
Theme Park
Universal Studios Hollywood
4700 ft
Cinema
Universal CityWalk
5300 ft
Event hall
Gibson Amphitheatre
4700 ft
7701 Mulholland Dr Studio City
Universal City Overlook
3400 ft
100 Universal City Plaza Universal Studios Hollywood
The Wizarding World of Harry Potter
4700 ft
100 Universal City Plaza Universal Studios Hollywood
Super Silly Fun Land
3400 ft
Mall
Universal CityWalk Hollywood
5200 ft
Theme Park
Universal City Plaza
4700 ft
Theme Park
Revenge of the Mummy
3600 ft
Mall
Universal Cinema AMC at CityWalk Hollywood
4600 ft
11222 Dilling St
Brady Bunch House
4600 ft
10844 Acama St.
North Weddington Recreation
4600 ft
100 Universal City Plaza Universal Studios Hollywood
The Globe Theatre
4600 ft
Park
Runyon Canyon Park
2.1 mi
Market
Studio City Farmers Market
1.4 mi
Hollywood Blvd at Vine St
Hollywood Walk of Fame
3.3 mi
Store
Canyon Country Store
2.0 mi
Mulholland Drive
Hollywood Bowl Overlook
1.9 mi
Park
Wattles Garden Park
2.1 mi
Gallery
Lankershim Art Gallery
1.5 mi
100 Universal City Plaza
The Walking Dead Attraction at Universal Studios Hollywood
1700 ft
Restaurant
Zach's Italian Cafe
500 ft
Getting around
Airports
Hollywood Burbank

(BUR)
5.2 mi
Los Angeles International

(LAX)
16.8 mi
Train
Burbank-Bob Hope Airport Metrolink Station
3.9 mi
Burbank Bob Hope Airport Amtrak
3.9 mi
You can book a shuttle, once your reservation is complete.
Reviews of Blvd Hotel & Spa
Joe

We liked small restaurant.

It was as expected, with perfect staff and location. The café served lots of meals for breakfast.

Michael

We had a really great experience. Cute and fairly clean hotel, appreciated it. We had an a double room with exceptionally comfortable bed and climate control, multi-channel TV and a microwave oven.

William

The room was updated and impressive, included a flat-screen TV with satellite channels, a microwave and a refrigerator. The food was great - plenty of options.

Ed

Quiet hotel, non-smoking rooms, free wi-fi. They had an easy check-in. We were in a hurry and didn't try the pool, nonetheless it was heated. We liked the great restaurant and the food was great.

Leo

Actually everything was good, my next choice again in Los Angeles. I loved this design hotel, its staff and location.

Rick

I loved stuff and location, which where good. The room was well-kept with extremely comfy beds.

Harry

Proximity to the universal studio. It was comfortable and quiet. And Georgia was really top-notch.

The pool is very small and not very well maintained.

Paul

Clean, big, just a few minutes walk from the shuttle to Universal. Nice staff and lots of restaurants around :)

The room was very dark and noisy (close to the highway).

missing

Checking out earlier than planned and canceling the rest of my reservation. Staff weren't knowledgeable, professional, or friendly. I booked a room through Booked.net and reserved a King Suite, I received a Queen Suite, and not a big deal really. I'm very easy and understanding, but expected a price difference. None offered. Booked.net shows free wifi and parking. I had to ask for a refund for parking for $10 a night for parking. Got to the room and under special request I had two, quiet and balcony....Well, they didn't say they could offer one or the other. They just gave me a balcony, which is great, but didn't have the courtesy, knowledge, foresight, or something,, because the balcony was facing Ventura Blvd.... A very busy street. I had no lamps on the bedside tables, was told two different reasons for that. The night just got worse. Nothing in the room worked except the tv and dim lighting. I'm going to be nice and make this short. I asked how to use the ac because following instructions nothing happened. It was hot and they sent someone up right away,,,,twice, he wasn't familiar with the thermostat nor did he read instructions. I ended up reading online the troubleshooting manual for the product and checked for batteries in the thermostat, and there were none. Then even after the batteries were installed, it didn't work. All night my choice was to open the door to loud Ventura Blvd for a little cooler air, or sweat! I didn't sleep. I emailed the hotel after very politely, and expressed my concern over most issues. I got one response, and after I sent two more, emails I've yet to hear from them. No go!

Most everything, dark, staffing or lack of, staff and bad attitude, lack of knowledge, tiny cramped lobby, no signage for any little thing like ice spa ....well maybe the required exit signs!

missing

Excellent Location and the staff are very friendly. I had read quite a few bad reviews but we were pleased our stay at BLVD Hotel and Spa was very nice and pleasant. I must say the location is indeed excellent. 5 mins to Universal City Subway Station and Universal City (Turn right from the hotel, cross Ventura Boulevard, you will reach Universal City Subway Station) 5 mins to Supermarket (Turn Left and approx 2 to 3 mins walk, you will reach Ralph Supermarket across the street) There are quite a few fastfood along the street to the right of the hotel - Carl's Jr, Panda Express, Subway ... So the location is very convenient esp for travellers who are not driving. If you plan to take city tours, Starline Travel provides pickup from the hotel. You can book the tours from the hotel front desk the night at no additional price. So the location with the subway station, and tour pickup were very helpful for myself and wife since we were not driving during our stay. So far, stay has been a very pleasant one. Staff in the hotel esp Angela was very helpful, helping us with booking of tours, airport transfers etc.

Minus - the soundproof wasnt that great as we can hear footsteps from the guest staying in the room above us.. And we can hear guests staying in the room next door. Nevertheless rooms are v clean and its newly renovated.

missing

Hotel was very clean, All staff was nice and helpful. We were on second floor, room was very comfortable and clean. Parking was great.

missing

The location was very convenient very close to Hollywood blvd.

missing

Upon arrival at this hotel, we were happy and ready to relax. Upon arriving in the room, we found that the coffee pot was disgustingly dirty, and when we called to have it replaced, the staff was very rude. Everything was dirty and looked old, and the clock was way off which I cant stand. During our one night stay, we were awoken at 3am to a group of ten kids partying and screaming and yelling in the hallway. This went on for 2 hours even though I asked them to stop, called the front desk,in which they told me I just need to bear with them. They never addressed the situation with the partners, and so we were up all night listening to screaming and cussing. The next morning I confronted the staff, who we very apologetic. The manager, "owner" however was extremely rude and told us that he "needs to make money" and wouldn't be able to offer us anything to compensate our horrible night with them. This was after he coaxed us out of his office and said he needed to speak with the night staff to see if we were lying. What a creep! Needless tosay, although we have two young kids and get a night to ourseleves rarely....we are never going back, this place should be shut down completely.

missing

Nice comfy beds clean rooms and excellent staff

missing

Cleanliness,comfortable beds,modern design of the shower, sink in the bathroom, refrigerator and big rooms.

When we made reservation on the Internet the hotel amenities included spa and fitness room however when we arrived the hotel staff told us that fitness room and spa are not available for another month. We were very disappointed. Also it said that rooms have robes and sleepers however only on the third request the hotel staff delivered our robes but could not find sleepers. It should be noted on the description of available services and amenities that the above services and amenities are not available. Also the free WIFI is very slow and most of the time is not available. I could not work on the computer as I planned when I made a reservation at this hotel. That was a big disappointment also. Please be truthful when describing the hotel on the Internet site. Thank you.
FAQ about Blvd Hotel & Spa
Which landmarks should we visit during our stay in the lovely Blvd Hotel & Spa?
During the stay at the lovely Blvd Hotel & Spa guests can visit Hollywood Sign (2.6 miles), the themed Universal Studios Hollywood Amusement Park (0.9 miles) as well as the live entertainment Dolby Theatre (3 miles) among others.
Does Blvd Hotel & have parking on site?
Yes, Blvd Hotel & features parking available on site.
What is the timeframe for check-in and check-out in the lovely Blvd Hotel & Spa Los Angeles?
Guests of the lovely Blvd Hotel & Spa Los Angeles can check in from 3 PM to 11.59 PM and check out from 11 AM.
How much is a room at the Blvd Hotel & Spa?
In the Universal City district of Los Angeles, 4-star hotels offer an average nightly rate of $231. The Blvd Hotel & Spa is $56 cheaper than the city average at just $175/night.
Which facilities are included in the rooms of the Los Angeles hotel?
Every room at the Los Angeles hotel includes a flat-screen TV with satellite channels as well as smoke detectors and an electronic key card for guests' security.
What business facilities does the hotel provide?
Yes, the hotel comprises a business center equipped with a work desk and a photocopy machine.
Does the lovely Blvd Hotel & Spa Los Angeles offer any rental services?
At the lovely Blvd Hotel & Spa Los Angeles guests are offered to rent cars.
What sport activities are arranged at the Blvd Hotel &?
At the Blvd Hotel & guests can attend a fitness center available on-site or make use of fitness classes and an indoor swimming pool.
Does the lovely Blvd Hotel & Spa have a bar to relax at?
Guests of the lovely Blvd Hotel & Spa are welcome to relax at the onsite lounge bar.